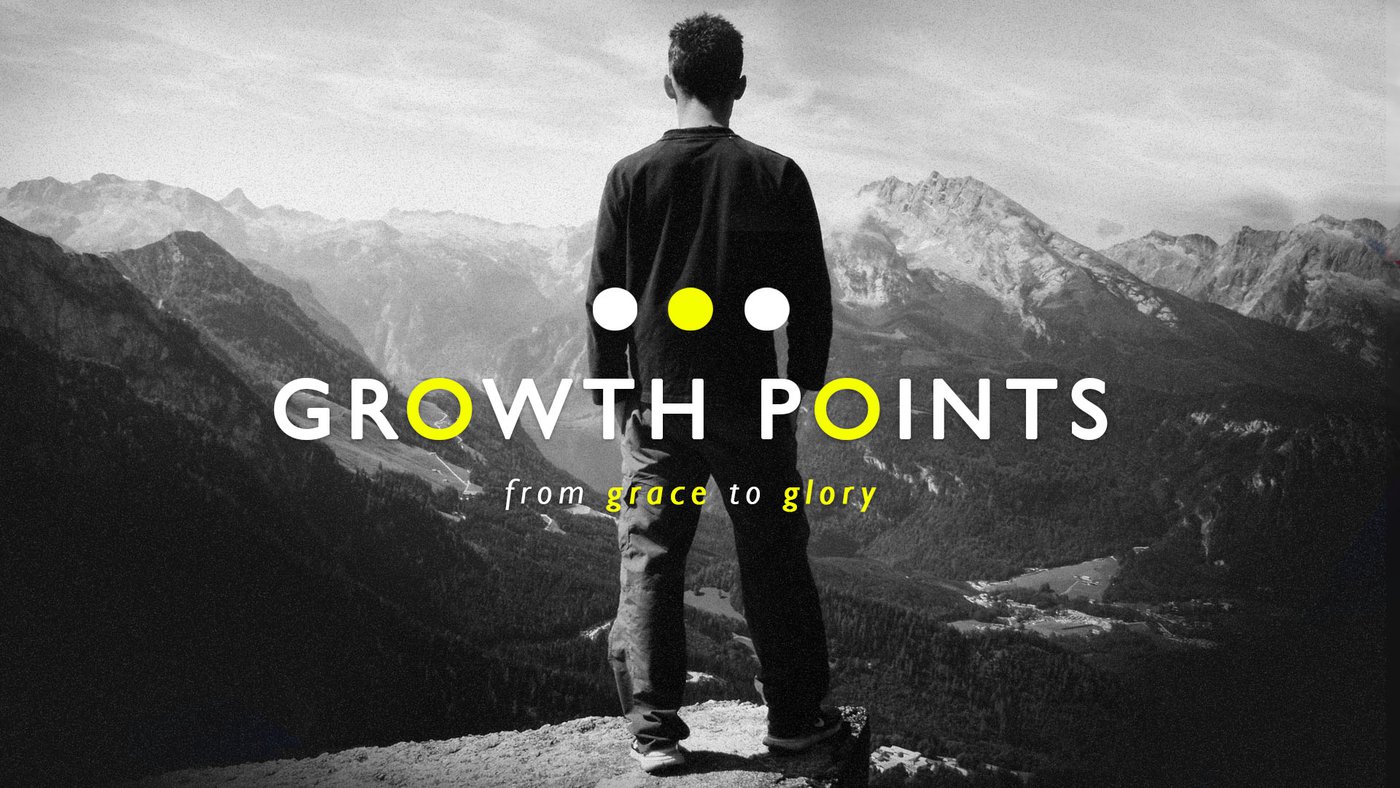 What Story Will The End Of Your Life Tell?
This sermon is a part of the Growth Points Sermon Series.
Click Here to access the previous messages preached in this series.
The Christian life is a journey that begins at the moment of salvation and continues until Jesus returns or until we step onto the shores of Heaven. There are many important lessons to be learned, many precious promises to be claimed, and many wonderful blessings to be enjoyed. In this sermon series, we are journeying with the nation of Israel as leave the land of Egypt for the land of promise and discover many truths that are meant to impact our own walk with the Lord.
Summary: Everyone's life tells a story - a story that is developed throughout ever season and through every storm and situation. But, as has been said, how you start isn't as important as how you finish. So, here's the question: at the end of your life, what story will yours and mine tell.
Key Scriptures
(Joshua 24:27): "And Joshua said unto all the people, Behold, this stone shall be a witness unto us; for it hath heard all the words of the LORD which he spake unto us: it shall be therefore a witness unto you, lest ye deny your God."
Review
Joshua called the nation of Israel together at a significant location (Shechem) where he could give them a significant message. Last week, I said that Joshua was going to accomplish some 3 things through this message, and we considered the first part last week.
1) Joshua gives FURTHER INSTRUCTION from the Lord (vs. 2-14)
We found that God's message to the next generation is two-fold:
A) You need to REMEMBER some things
B) You need to RESOLVE to do some things
2) Joshua gave his FINAL THOUGHTS
A) Joshua challenged them to make some CONNECTIONS
(1) To connect their PROGRESS to the POWER of God
(2) To connect their PEACE to the PRESENCE of God
(3) To connect their PROBLEMS to our PROXIMITY to God
(4) To connect their PRESENT BLESSINGS to the PROVISIONS of God
B) Joshua challenged them to make the CHOICE to live for and to serve the Lord
(1) It is a choice of CONCENTRATION
(2) It is a choice of COURAGE
(3) It is a choice made out of CONVICTION
C) Joshua challenged them to COMMIT to the Lord
D) Joshua challenged them to CONFIRM their choice
Introduction
When we come to the last section of Joshua chapter 24, I think that we find ourselves confronted with 2 realities:
1) Our lives are SHORT
Hebrews 9:27 says, "…it is appointed unto men once to die, but after this the judgment."
Psalm 90:10 says, "The days of our years are threescore years and ten; and if by reason of strength they be fourscore years, yet is their strength labour and sorrow; for it is soon cut off, and we fly away."
Psalm 39:5 says, "Behold, thou hast made my days as an handbreadth; and mine age is as nothing before thee."
Psalm 144:4 says, "Man is like to vanity: his days are as a shadow that passeth away."
James 4:14 says, "Whereas ye know not what shall be on the morrow. For what is your life? It is even a vapour, that appeareth for a little time, and then vanisheth away."
Psalm 90:12, "So teach us to number our days, that we may apply our hearts unto wisdom."
2) Our lives tell a STORY
Philippians 1:27-28 says, "Only let your conversation be as it becometh the gospel of Christ: that whether I come and see you, or else be absent, I may hear of your affairs, that ye stand fast in one spirit, with one mind striving together for the faith of the gospel; and in nothing terrified by your adversaries: which is to them an evident token of perdition, but to you of salvation, and that of God."
2 Corinthians 3:2 says, "Ye are our epistle written in our hearts, known and read of all men."
Matthew 5:16 says, "Let your light so shine before men, that they may see your good works, and glorify your Father which is in heaven."
Ephesians 2:10 says, "For we are his workmanship, created in Christ Jesus unto good works, which God hath before ordained that we should walk in them."
1) JOSHUA'S life gave a testimony of GREAT VICTORY
Joshua 24:29-30 says, "And it came to pass after these things, that Joshua the son of Nun, the servant of the LORD, died, being an hundred and ten years old. And they buried him in the border of his inheritance in Timnathserah, which is in mount Ephraim, on the north side of the hill of Gaash."
Hebrews 11:30 says, "By faith the walls of Jericho fell down, after they were compassed about seven days."
Joshua 1:8 says, "This book of the law shall not depart out of thy mouth; but thou shalt meditate therein day and night, that thou mayest observe to do according to all that is written therein: for then thou shalt make thy way prosperous, and then thou shalt have good success."
1 Corinthians 15:57 says, "But thanks be to God, which giveth us the victory through our Lord Jesus Christ."
1 John 5:4 says, "For whatsoever is born of God overcometh the world: and this is the victory that overcometh the world, even our faith."
2) JOSEPH'S life gave testimony of GREAT VISION
Hebrews 11:22 says, "By faith Joseph, when he died, made mention of the departing of the children of Israel; and gave commandment concerning his bones."
Hebrews 11:22 says, "By faith Joseph, when he died, made mention of the departing of the children of Israel; and gave commandment concerning his
bones."
Genesis 50:26 says, "So Joseph died, being an hundred and ten years old: and they embalmed him, and he was put in a coffin in Egypt."
Exodus 13:19 says, "And Moses took the bones of Joseph with him: for he had straitly sworn the children of Israel, saying, God will surely visit you; and ye shall carry up my bones away hence with you."
Romans 8:24-25 says, "For we are saved by hope: but hope that is seen is not hope: for what a man seeth, why doth he yet hope for? But if we hope for that we see not, then do we with patience wait for it."
Psalm 27:14 says, "Wait on the LORD: be of good courage, and he shall strengthen thine heart: wait, I say, on the LORD."
Isaiah 40:31 says, "But they that wait upon the LORD shall renew their strength; they shall mount up with wings as eagles; they shall run, and not be weary; and they shall walk, and not faint."
3) ELEAZAR'S life gave testimony of a GREAT VOICE.
Joshua 24:33 says, "And Eleazar the son of Aaron died; and they buried him in a hill that pertained to Phinehas his son, which was given him in mount Ephraim."
Numbers 4:16 says, "And to the office of Eleazar the son of Aaron the priest pertaineth the oil for the light, and the sweet incense, and the daily meat offering, and the anointing oil, and the oversight of all the tabernacle, and of all that therein is, in the sanctuary, and in the vessels thereof."
Judges 2:10 says, "And also all that generation were gathered unto their fathers: and there arose another generation after them, which knew not the LORD, nor yet the works which he had done for Israel."