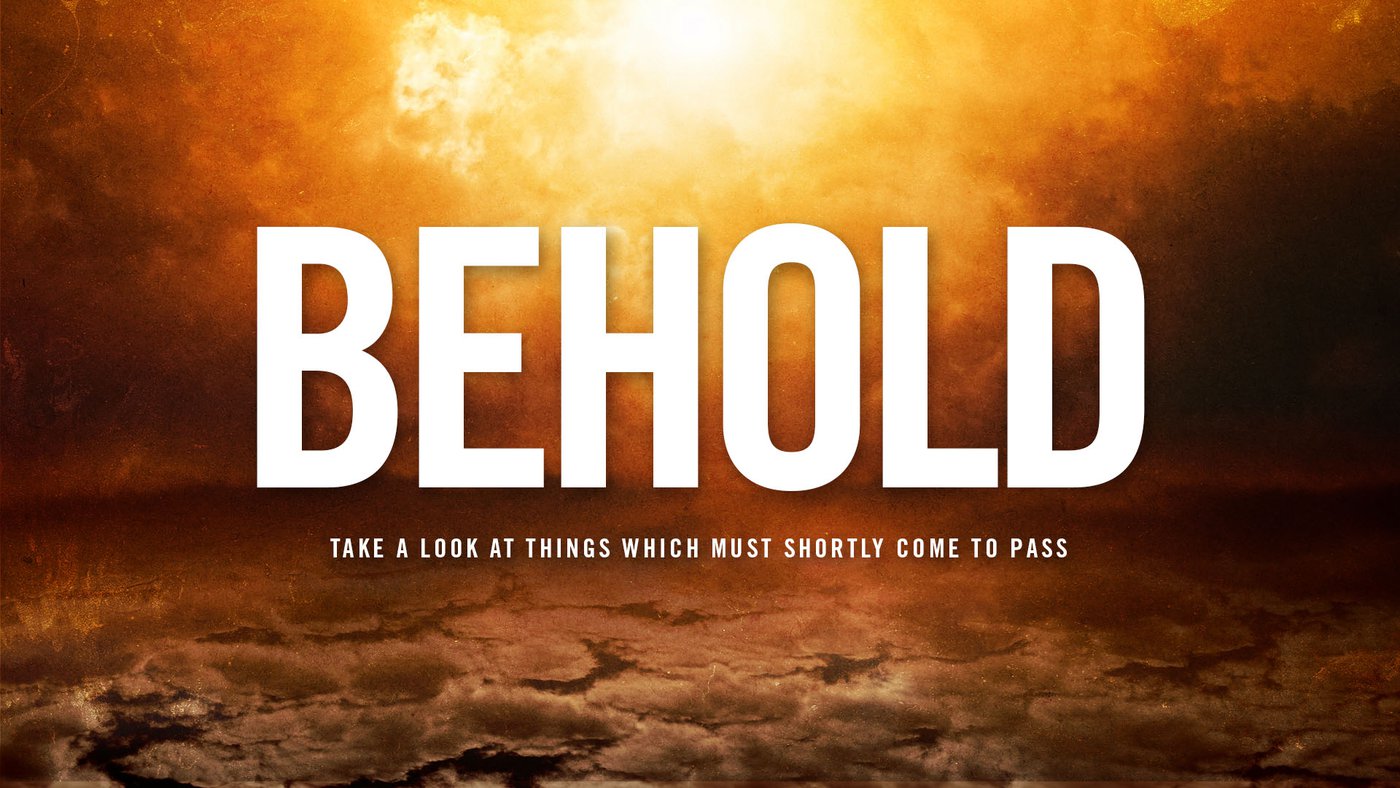 Behold - Jesus Is Coming Quickly
This is part 6 of the Behold Sermon Series.
Click Here to access the previous messages preached in this series.
We want to see how the story is going to end so that we know what to anticipate as we make our way through the story. Life is no different. We all have a desire to know what's going to happen next so that we can be better prepared for whatever it may be. While God has not explained everything that will take place to us, He has pulled back the curtain of tomorrow and He invites to take a look and to make proper preparations in our heart and in our life for what will come to pass shortly.
Summary: When we consider the book of Revelation, it is easy for us to do so with an eye focused on tomorrow, but what we need first is an ear for today.
Key Scripture (Revelation 3:11): "Behold, I come quickly: hold that fast which thou hast, that no man take thy crown."
Review
We considered Revelation 1:7, and we found several key truths:
1) It provides us with a THREAD of UNITY and HARMONY.
2) It provides us with a TIMELINE (7-years between Revelation 4:1 and Revelation 19:11)
3) It provides us with a TASK (Revelation 1:3)
A) We have a responsibility to LISTEN TO and to LISTEN FOR the Lord
B) We have a responsibility to LOOK LIKE the Lord
C) We have a responsibility to LEAN ON the Lord
(1) Because He is ACCESSIBLE to His church
(2) Because He is AVAILABLE to His church
(3) Because He is AFFECTIONATE towards His church
This week's notes will be posted soon
But until then, we encourage you to read Revelation chapters 2 and 3.